AI Chatbot technology is on a rise these days with companies realizing its crucial role in customer support and services teams. By the end of 2020, around 67% of consumers used chatbots, which increased to a quarter of the population in 2021. Most people spend a lot of time online, and so AI Chatbot Companies help businesses release a digital brand ambassador like chatbots on social media platforms to communicate with their target audience and guide them through the products and services.
Chatbots also enhance customer experience, which is the need of the hour, as the millennials learn about the experience provided by brands before purchasing their products. The chatbot technology makes customer interactions with companies more fun and engaging. Besides, they make the shopping experience easier for consumers.
As I came to know about the significance of chatbots in this digital era, I thought I should help companies in deciding the best chatbot companies in Bangalore.
Do leave a comment or write to me at info@emileji.com if you wish to get listed here and if I've missed out on some really good Chatbot building companies in Bangalore. Also, note that the list is in no particular order!
Here is a list of the 17 best AI Chatbot Companies in Bangalore that could optimize your customer service processes:
1. Omnibot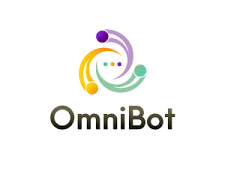 Omnibot, with its no-code formula, makes it easier for companies to build their customized chatbots. That is, they empower the brands to deploy their own chatbots for typical customer requests. Omnibot helps companies to integrate high-quality intelligent chatbots with their customer support operations, and also provides top-notch chatbot solutions and services. Their mission is to enthusiastically provide access to competitive real-time Chatbots to meet our clients' needs.
2. DX Minds
DX Minds Innovation labs build robust and powerful smart chatbots to automate business flows and create a hassle-free customer experience for your users. The 24*7 chatbots respond to customer queries instantly and also can communicate in multiple languages. These chatbots remember the past history of your consumers and help you in gaining more actionable insights about your customer behaviour.
3. Katpro

Katpro technologies provide cutting-edge technological and client-specific solutions to help companies excel and stay ahead of their competitors. One of the solutions is AI chatbots that help businesses to automate workflows and optimize processes. Katpro's AI chatbots behave intelligent and human-like and thus, the human customer support agents are able to focus on more productive work, which in turn, would increase the productivity and revenue of the company.
4. Marlabs

Marlabs has Robotic process automation (RPA) is an evolving form of clerical process automation technology based on the conception of software robots or artificial intelligence (AI) workers. These bots save 50% of a company's expenses by automating data-intensive repetitive tasks. The company says, "More than 1,500 business customers and government agencies use RPA as a platform to rapidly deploy software robots that perfectly emulate and execute repetitive processes boosting business productivity, ensuring compliance, and enhancing customer experience across back-office and front-office operations."
5. Wow Labz
Wow Labz builds products that touch the lives of a billion people worldwide. One of the products being Chatbots, that leverage AI and machine learning, to deliver excellence in customer support and service teams. They work with clients closely to bring their dreams into reality and customer delight is their utmost priority. The almost error-free Chatbots, the company's speed, and the ability to effectively communicate with the clients are the reasons why Wow Labz's customers always come back to them.
6. Day One Technologies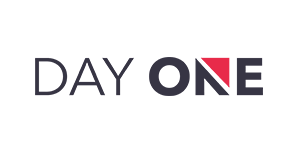 Day One Technologies offers excellent AI-powered product development services such as Chatbot building and deployment. Data is the fuel of the new economy, and it is also what makes a company successful. With data science, Natural Language Processing (NLP), Artificial Intelligence, machine learning, and computer coding expertise, Day One technologies solve the real-time problems of companies in customer support and service, sales, and marketing domains. The on-time delivery and the efficiency of the Chatbots make this company one of the top AI Chatbot companies in Bangalore in 2021.
7. Good Work Labs
Good Work Labs, with its mission to create the technology of the future, is indeed doing the same by innovating Chatbot technology and deploying it for businesses across various industries. Good Work Labs has customers across the globe, which includes Fortune 500 companies too. The company shows results by boosting its sales and bringing Artificial Intelligence Chatbots out of the labs to our everyday lives to make living simpler and comfortable. Good work labs is one of the best AI Chatbot companies in Bangalore in delivering high-end technology solutions to meet the client's needs.
8. Zignite Labs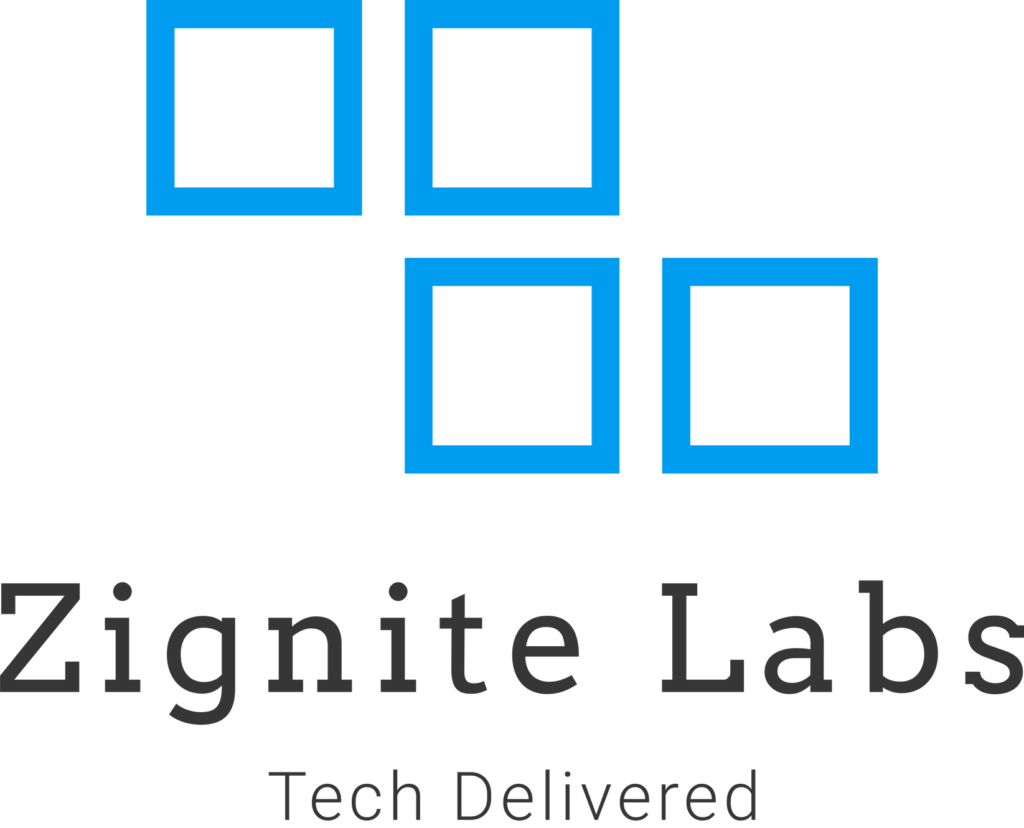 Zignite Labs' Zigbots, an AI Chatbot, is easily built by companies and it is suitable for any use case in all domains. Zigbots helps companies to keep up with the current trends by collecting and analyzing the voice of customer data. In fact, Chatbot is a trend. With Chatbots, companies become empowered and they are aware of the customer behaviour and preferences to plan their strategies on. Zignite Labs is named, "Top 50 Emerging Technology Developers." Their motive is to create technological help while the organizations focus on branding, sales, and funding.
9. Henote Technologies
Henote develops tailored robust products with compelling visual designs and engaging user experience. The Chatbots developed by Henote create interesting interactions with the consumers and take them through the products and services. To impress the millennials, who choose the best customer experience when choosing a product, Henote designs, engineers, and builds elegant and right products to increase customer engagement rate. It is one of the best AI Chatbot companies in Bangalore because of the priority given to the customers by Henote and the product development is done quickly to satiate the exact needs of a customer.
10. Reckonsys

Reckonsys is a software product development company that develops advanced solutions like AI-powered marketing Chatbots to do sales and increase conversion rates. The technology embraces agility and focuses on increasing customer retention and satisfaction rates. These Chatbots provide easy solutions for common complex problems. The company has vowed to build technological solutions by marrying mature enterprise practices with lean strategies.
11. Pichain Labs
PIchain labs understand the current and future trends of the business world and develop products to meet the client's wants and needs. They create products and services to accelerate the digital transformation of companies by providing simple, agile, authentic, and cost-effective solutions. Digital inclusion, compliance, and building trust with customers are their mottos in scaling their business. Their user-friendly Chatbots can be used across all domains in various industries such as corporate banking, retail, insurance, mutual funds, etc. Their technologies have reduced 75% of their clients' expenditures.
12. Appswise

Appswise bots help to build great business technically with their products and services. The business bots developed by Appswise are affordable, accessible, adaptable, and secure. These AI Chatbots help businesses reach their customers using a novel approach of personalized service and interactions. The implementation of Appswise bots is easy and simple, and the company is committed to solving complex business problems end to end with their advanced and flexible tech solutions. Building trust is a core value that Appswise deeply believes in, and hence, helps its clients to strengthen their relationships with their consumers and build mutual loyalty.
13. Affle Enterprises

Affle Enterprises is the one-stop destination for conversation automation, and their conversational AI Chatbots can integrate with various social media channels such as Facebook, Whatsapp, Twitter, Slack, Telegram, WeChat, and others. Their Chatbots can help industries with 360-degree virtual tours, lead generation, third-party integration, chat handover, Chatbot analytics, and recording and tracking conversations for future references.
Affle Enterprises is trusted by government agencies and large companies in enhancing the customer experience and brand affinity. All the initial-level conversations can be handled by these chatbots, which are intuitive and human-like. The human agents can interfere whenever they feel it's necessary.
14. Applify

Applify is a mobile app and AI Chatbot development company that has an ardor for perfection and innovation. They redefine the customer experience by transforming the ways by which brands originally interacted with their target audience. These Chatbots clearly understand the client requirements and deliver to those needs without any compromise on quality. The customized Chatbots provided by Applify aid the business in achieving its objectives seamlessly. The Chatbots have increased the user activity by 120%, and the client has seen an increase in the revenue by 70%. They have a customer satisfaction rate of 94%.
15. Fusion Informatics

Fusion Informatics develops digital Chatbots to support customers. The cutting-edge technology runs round the clock without giving any kind of technical concerns to the users. The customer's issues are addressed and the customer experience is enhanced. A wide range of uninterrupted services is provided by Fusion Informatics' Chatbots. They build Chatbots for customer support, skills development, conversations, transactions, information delivery, and lead management. These Chatbots provide actionable insights into customer behavior. Besides, these Chatbots can interact with external systems effortlessly.
16. Skcript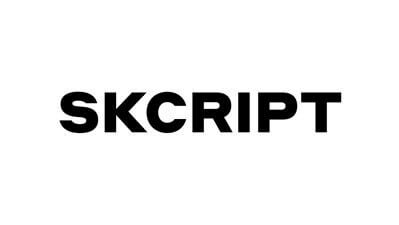 Skcript is a cutting-edge technology consulting company focusing on Robotic Process Automation (RPA), Artificial Intelligence (AI), and Enterprise applications. Their passion for technology and attention to detail sets them apart and ahead of their competitors.
They reshape the support systems of businesses and automate the processes that do not require complex interactions. Artificial intelligence and Chatbots create agility in the organization and optimize business operations. It is not an overstatement to say that they really deserve to be one of the top AI Chatbot companies in Bangalore.
17. Someshwara Software Pvt. Ltd.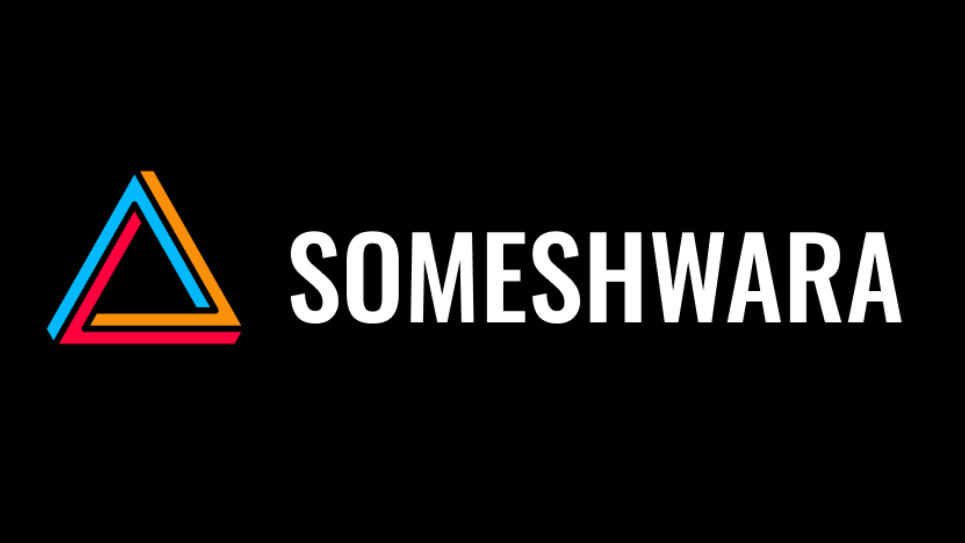 Someshwara Software Pvt Ltd helps startups, government agencies, and large corporations to integrate bleeding-edge tech solutions into their processes and operations to make a huge difference in their functioning and serving their clients. They provide end-to-end services from identifying client needs to the perfect delivery and implementation of the AI bots into their systems.
Conclusion:
The future of AI is in the hands of businesses that create new purposes for emerging technology. And the future of the world lies in AI as it unleashes its deep-hidden secrets one by one to serve the people and awe them with those new revelations. Chatbots are the first wonder of AI, and businesses are implementing them to be successful in this fast-pacing competitive tech universe.
However, chatbot technology, to be effective, needs a lot of training and time, and not all companies can afford that. A startup, when it is in the process of development and stability, should not go for chatbots unless it is capable of putting in effort and waiting for the chatbots to be trained. Choose wisely considering your business needs.
Feel free to comment if you know other Best Chatbot Companies in Bangalore, and tell me what you think about chatbot technology!
FAQ
Why do businesses need AI Chatbot?
AI Chatbots help you to answer questions immediately without any human intervention.
If you have an AI chatbot installed on your website you can train the chatbots with different scripts so that they will respond to the visitor according to their behaviour and this also helps in getting more conversions.
How AI Chatbots help in Lead Generation?
Chatbots help to get more leads for your business. They are a new way of interacting with potential customers by having an automated chat agent that is programmed to answer common questions, provide product information and complete sales tasks like sending out email alerts or booking appointments.
What problems do AI Chatbots solve?
Chatbots are good listeners. They can tailor their responses to the context of the conversation, remember previous topics and facts from prior interactions, prompt users with follow-up questions when they've missed something or inform them about product updates. Customers want self-service solutions whenever possible so that processing times are minimized by grabbing information only once and doubling all touchpoints for sales propositions.