Imagine you are walking on a busy street, suddenly you are about to fall into a pit that is on the road, which you never expected to be there. Won't you be really surprised and shocked? But then, you realize it is a street 3D art and notice a board next to it saying, "We make your work smooth, contact yyyyy."
This is the most infamous, yet entertaining and effective Guerrilla marketing technique.
How much would've cost for this? Of course, a drop in a bucket when compared to the marketing budgets of established big companies.
In this blog, I have written down the list of the top 10 Guerrilla Marketing Agencies in India.
Let's get it started then..
So what exactly is Guerrilla Marketing?
Guerrilla marketing is coming up with innovative, a bit crazy (still effective), and unconventional ideas to catch the attention of the target audience. This marketing technique, when done right, produces huge results, and the main reason behind the success is that this strategy directly interacts with the target audience's mind. Guerrilla marketing is not a one-way technique, where you are uncertain of whether the strategy performed well or not.
How Nike and Marvel Studios Did It?
Which brand is the best player in the guerrilla marketing technique?
Nike.
The brand's tagline is "Just do it," and the brand ensures that it incorporates its core value in every campaign it runs. For example,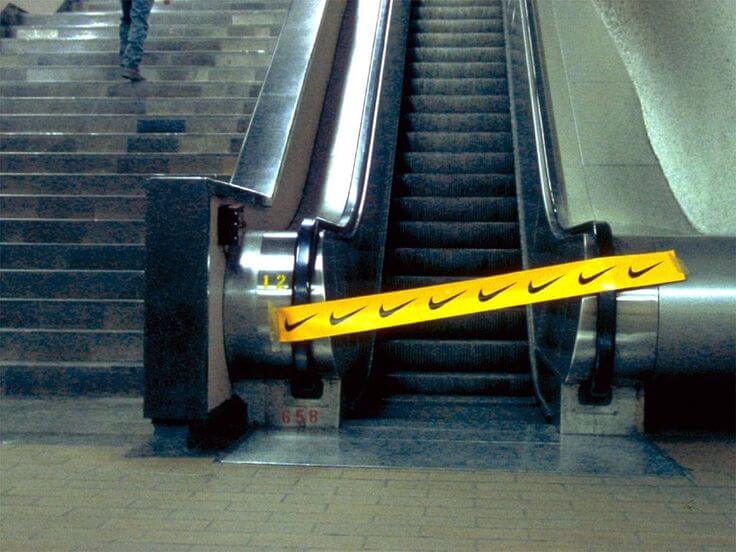 Look at the above picture. Nike motivates passersby to take the stairs, instead of the escalator. That might be annoying for the passersby, but psychologically, they will develop a positive image of the brand for executing such a thoughtful campaign.
Another example of Nike's outstanding guerrilla marketing ad campaign includes the brand installing a secret Nike+ vending machine. This machine gives away free Nike products in exchange for the points earned through Nike's Fuelband, which tracks body movements and fitness work. This brilliant idea motivates the users to take care of themselves and also promotes Nike's Fuelbrand in a unique and entertaining way.
Marvel Studios' marketing team does a great job in coming up with cost-effective and ingenious guerrilla marketing ideas to promote its movies. It gives the element of surprise in the most unexpected places. I mean, who could have expected to see a superhero's profile on Tinder? (But, no one could date him because it is just a tactic. How sad!)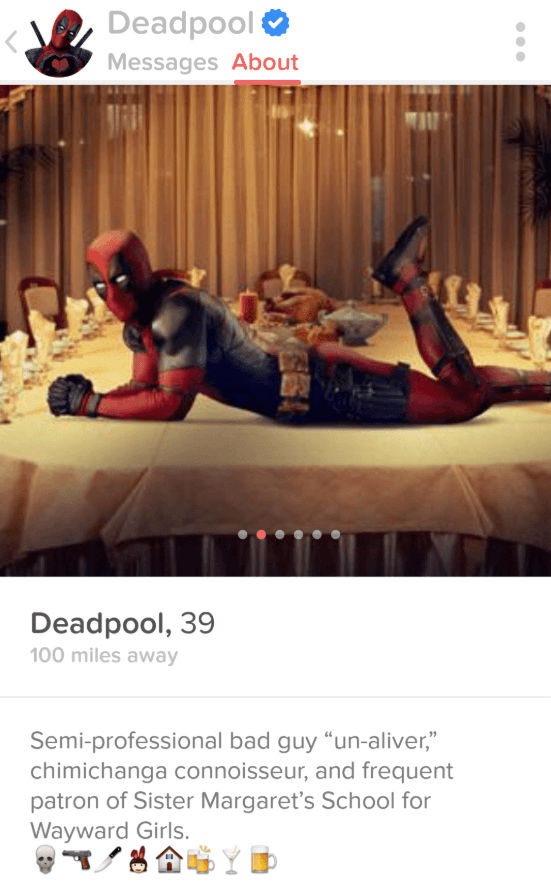 The team decided Tinder as its campaign platform because this is not a movie for kids, and most of their fans and the target audience would be on this dating app, and so they went on choosing it.
Can Guerrilla Marketing be used for B2B as well?
That's a big YES. But only a very few B2B companies are ready to take that risk. And other companies follow the unwritten rules of the B2B industry in marketing. Those rules are important to increase brand awareness, but they rarely make you stand out. You will have to mix the surprise element and creativity in your marketing strategy, be it the online or traditional way, to create an impact. For offline methods, identify an industrial area or the locality of your target audience and execute something that catches their attention and increases your brand awareness.
Do leave a comment or write to me at info@emileji.com if you wish to get listed here or if I've missed out on some really good Guerrilla Marketing Agencies in India. Also, note that the list is in no particular order!
1. The Pixelate

This marketing agency provides guerrilla marketing techniques as one of its key services. The company is committed to making a brand a memorable experience for the target audience. They have understood the importance of customer experience in this day and age and offer to provide end-to-end service from ideation to locating the target audience and executing the strategy. The Pixelate gives life to guerrilla campaigns by performing it in a live and engaging way in all kinds of events or even streets.
The Pixelate is located in Chennai.
2. Brand Mommy.com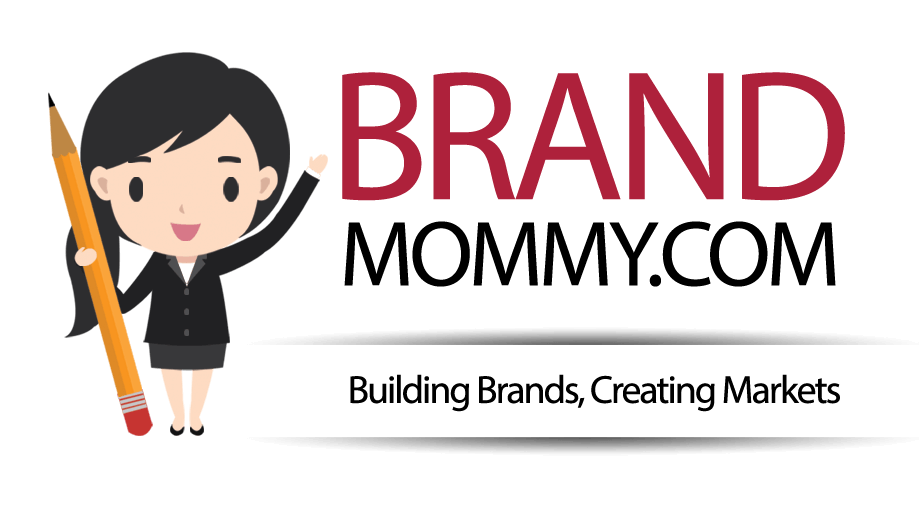 Brand Mommy.com plans creative ways at a low-cost budget to maximize audience engagement with a particular brand. They create effective guerrilla marketing tactics to make a remarkable impression of the brand on the spectators and also build a memorable and personalized experience in the minds of the target audience. The unconventional advertising agency offers a platform where even the small players can compete with the big marketing budgets of global companies.
The company is located in New Delhi.
3. The Marcom Avenue

Marcom Avenue believes in understanding human psychology and playing it to the brand's benefit by creating trailblazing guerrilla marketing campaigns, which is the only marketing strategy that increases the profits in 25 days. The company knows how to create a real feeling that inspires real behaviour and drives business growth. Their team focuses on innovation, simplicity, and agility to take meaningful experiences to the target audience and increase brand awareness.
The company is located in Gurgaon.
4. Social Pulsar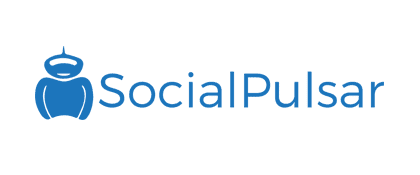 Social Pulsar engages the audience with their unique and creative marketing activities that no one has ever seen before. That implies, their ideas are original and authentic, and they bring a visual treat to the audience by highlighting the brand's USPs in an innovative way. Social Pulsar creates enthralling campaigns to help your brand to attract new customers and also retain the old consumers. The team has created successful campaigns that make them one of the top guerrilla marketing agencies in India.
The company is located in Kochi, Kerala.
5. Khairnar Technologies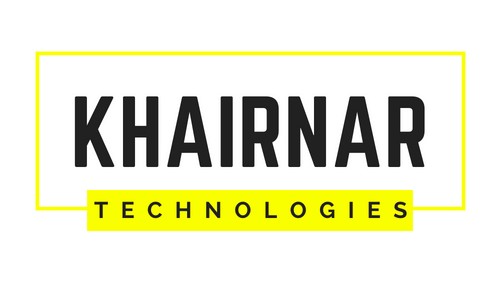 Khairnar Technologies helps brands to connect with their customers at the right time in the right place. Guerrilla marketing is one of their top services, and they yield maximum results for their clients by executing unconventional campaigns in unexpected places, which attract the attention of the target audience, at a very low-cost.
The company is located in Pune.
6. Harsh Mann Luxury Consultancy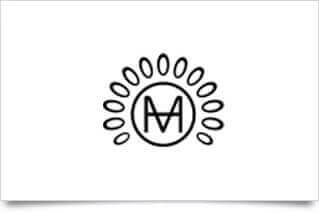 Harsh Mann Luxury Consultancy masters creative communication, which also includes Guerrilla marketing. Their expertise in coming up with creative guerrilla marketing activities and formulating tailor-made campaigns to create the right buzz for the brand among the right target audience is what makes them stand out from their competitors. They offer solutions to every company, even if it has a low marketing budget.
The company is located in Gurugram.
7. Fulcrum Resources

Fulcrum Resources has over 10 years of experience in the marketing industry, and they have a team of experts who can create effective marketing strategies including guerrilla marketing. The company has worked with large organizations of various industries such as FMCG, It & Telecoms, Security and Industry, Management, and Real Estate. Their focus is to create loyal customers for their clients' brands by creating intriguing and captivating campaigns.
The company is located in Pune and Mumbai.
8. Maverick India

Maverick India was established in 2005 when online marketing started to become a thing. This agency focuses on offline ways of bringing brands to life. They help as a marketing partner and also a production company with the ultimate goal of creating the desire results of the client. Guerrilla marketing strategy, a low-cost and very innovative technique, falls under the category of offline techniques. Maverick India, its history and experience in the offline marketing domain make it one of the top Guerrilla marketing agencies in India.
The company is located in Delhi, Bangalore, Orissa, Dehradun, and Mumbai.
9. Wolftain

Wolftain's advertising services include a mix of both online and offline channels to cater to the differing needs of clients. They execute highly impactful guerrilla marketing tactics by drawing parallels between the client's vision, target audience expectations, and the eye-catching and result-producing marketing trends. The team has worked with various industries and has created stellar campaigns.
The company is located in Bangalore.
10. Brand Bazooka

Guerrilla marketing campaigns are the way for brands to walk into the lives of their target audience without interrupting them. Brand Bazooka is a winner in advertising campaigns and an award-winning agency with a proven 11 years of success. They help brands gain recognition and also attract new customers by maximizing the reach of their client's products and services. Brand Bazooka is one of the top Guerrilla marketing agencies in India.
The company is located in Gurgaon.
Conclusion
Decide what's best for your company. Ask yourself, "Is Guerrilla marketing needed for my company right now to increase the revenue or brand awareness?" If yes, go for it. Creativity is the common platform that gives a chance to become popular to all companies, from big giants to a small shop in a remote village. And, the strategy that uses creativity to its fullest potential is guerrilla marketing.
FAQ Questions
What are the types of Guerilla Marketing?
There are totally 10 types of Guerilla Marketing. They are Viral or buzz Guerilla Marketing, Stealth Guerilla Marketing, Ambient Guerilla Marketing, Ambush Guerilla Marketing, Projection Advertising Guerilla Marketing, Astroturfing Guerilla Marketing, Grassroots Guerilla Marketing, Wild posting Guerilla Marketing, Street Guerilla Marketing and last but not the least Pop-up retail Guerilla Marketing.
Why is Guerilla Marketing Important?
In the days of old, before the Internet and social media, the only way to advertise your product, service, or cause was to pay for advertising. Times have changed, and now that we all have access to the Internet, you don't have to be a multi-billion dollar corporation to get heard. You can create videos, write blogs, and make flyers and post them around your town for free! That is the beauty of guerilla marketing.
Why Small Businesses Should Use Guerilla Marketing
Guerilla marketing is not a one-size-fits-all solution to promoting a product. It can be used with great success to promote new products that are coming out for the first time, but it can also be used to promote new uses for an old product or to promote a single service. Small businesses can use this type of marketing to get themselves on the map.
How effective is guerilla marketing?
Guerilla marketing may seem like a random term, but there's a method behind the madness. The term guerilla was coined during the Spanish Guerra Civil when soldiers out of resources turned to unorthodox tactics to market their product. Since then, the term has been applied to any unorthodox marketing tactic that is used to promote or sell a product. The truth is that using guerilla marketing techniques can be a great way to sell a product. For example, when people are walking by your brand's stand in the mall, you can give them something to take home with them.